Manufacturers gather to discuss cybersecurity across the supply chain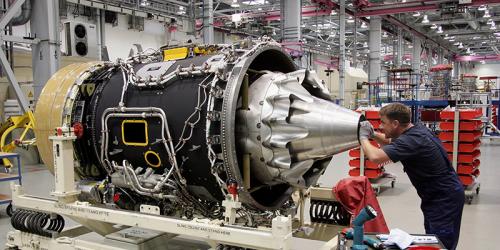 Thought leaders from educational institutions, national labs, and companies of all sizes gathered for the
Cybersecurity for Manufacturing Workshop
, hosted by the Digital Manufacturing and Design Innovation Institute (DMDII) and UIUC's own Critical Infrastructure Resilience Institute (CIRI). The event was in collaboration with the Department of Defense (DoD) and the Department of Homeland Security (DHS).
From Northwestern University to Rolls-Royce North America, myriad organizations from the manufacturing and cybersecurity communities convened to explore the current state of cybersecurity in the manufacturing sector, cybersecurity challenges facing manufacturers, and efforts underway to improve the cybersecurity and resilience of manufacturing supply chains. The all-day event was held at the UI LABS Innovation Center, a 100,000 square-foot demonstration and collaboration space located in Chicago.
The overarching themes of the workshop focused on the necessity for all members of the supply chain to be engaged in cybersecurity issues; that every individual, no matter their role, needs to be engaged in the cybersecurity culture. Increased digitization makes manufacturing systems writ large more vulnerable to cyber incidents or attacks.
According to Randall Sandone, a CCISO and Executive Director of CIRI, "There is a growing consensus that a new paradigm has to be adopted … all members of supply chains must adopt and employ sound, standardized cyber risk management processes such as the NIST Cyber Security Framework. Given today's threat environment and tightly-integrated supply chains, it is essential that all members of supply chains accept mutual responsibility for the security of the supply chain."
Through panel discussions and interactive breakout sessions, workshop participants learned about the importance of industry-wide adoption of the NIST CSF Manufacturing Profile and the ways in which they can be proactive in addressing cybersecurity in and along the entire value chain. As a supply chain is only as strong as its weakest link, each part must proactively work to secure its system. The workshop provided the tools & knowledge for manufacturers to increase the resiliency and cybersecurity posture of their own organizations.